"YOU are the divinity you seek. The world needs our best right now!"

~By Susan Okins, FSIM Practitioner Member


William Meader's presentation
on "The Soul and Its Creative Destiny" was an evening of learning the framework of
how souls want to express their wisdom and serve humanity while doing it.
He talked about how your soul is expressed through one of seven rays of wisdom and "To know your ray is to know your purpose of being." For example, those who express through the first ray want to use Will and Power creatively to drive new ideas forward. Second ray souls want to express ideas from Love and Wisdom through 'broad inclusivity', which encompasses education and healing.
Each person or even an organism has a personality ray as well. For example, the United States has a second soul ray, which wants to express its Love and Wisdom from "Oneness through Diversity", but has a six ray personality, which wants to express itself through Idealism and Devotion. Often these diverse rays bring forward shadow issues to be worked out. In the case of the United States, "How does a country create Oneness through Diversity when different religions are focused on Devotion and Idealism of their own sect?" Looking at your life through these rays can bring understanding about why you are struggling and how to redirect yourself in greater service to the world.


So what does this have to do with the creative process? Creativity is a process involving the soul, the personality, and intuition. Intuition itself is formless, so when we receive intuitive flashes, we create or form thoughts around them. These thoughts gather an idea into form. When the soul and the personality are fully engaged with each other, working with the same intention, it allows these thought forms to be fully birthed. Bringing the idea through your emotional body gives the idea vitality and a magnetic pull. This is how magic is created around a new idea.
Meader concluded the evening by talking about utilizing the "third eye", your Eye of Vision, to move your idea forward. When you can see your idea through your third eye, it allows you to see the soul of what you're trying to create and serve in the world. It answers the question "What is the Sacred Soul quality of this idea?" You then birth the idea into the world through its expression or appearance into physical form. And in order for this expression to be received by the world, it needs to happen with the right timing; timing that is a component of spiritual or etheric timing, not human timing.
_________________


We are so grateful for William Meader coming to MN to share his wisdom with FSIM practitioners, friends and guests. Thank you to all that attended making our first 2018 FSIM Quarterly meeting very special. William said, "Remember, YOU are the divinity you seek. The World needs our best right now!"

William will be returning to MN late in September for more presentations & workshops. See his website for details.
Workshop to Explore Your Past Lives

with Rev. J. Thomas Hyder
Saturday, May 5, 2018

1:00PM - 5:00PM



Over half of the world's population believes in reincarnation and that karma is "destiny from cause and effect". Many major religions hold the belief that we live one life as a Soul and gain experience through many lifetimes and personalities. Hinduism, Buddhism, Jainism, Taoism, and Shamanism teach reincarnation as a basic tenant. Twenty-five percent of Christians accept the reality of multiple lifetimes.
Have you explored your past lives? Have you wondered how and why you feel like you've been in a place before, known someone you just met, or tried to heal by discovering the "originating cause" of an innate physical condition?


In this workshop you will have the opportunity to explore your ancient past. You will be guided to other lifetimes to discover more about who you truly are. You will also gain experience in assisting another on their ancient exploration.


How do Feng Shui and reincarnation intersect? Find out by performing a Feng Shui adjustment in your home from another life time.
Register TODAY!
Rev. J. Thomas Hyder has been a spiritual practitioner and student for 40+ years. He has a private practice as a spiritual counselor, and has led many workshops on psychic development, dowsing, and reincarnation. Tom was ordained through Sancta Sophia Seminary. He is a master gardener, and lives Feng Shui through his twenty-three-year marriage to Carole Hyder.
2018 July Quarterly Meeting
Tuesday, July 10, 2018
Time: 6:30 - 7:00 p.m. Networking/Socializing,
7:00 - 9:00 p.m. Meeting and Program
Keynote Speaker: Annette Rugolo

Topic:
Dowsing: The Perfect Compliment to Your Feng Shui Practice
Open to the public: Non-Members $27, Members $0


In ancient times, dowsers worked alongside Feng Shui Masters to access the vibrations of the earth. Working together, they created an optimal outcome for the feng shui of the inhabitants.


In this presentation, Annette will be demonstrating how Dowsing and Feng Shui work hand in hand to provide the best results for you and your clients.


The evening will be experiential and enlightening as you learn how clearing negative vibrations of the earth can support your own Feng Shui practice.
Register Today!
_______________________________
Annette Rugolo biography:
Annette is a Global Teacher and Speaker, Environmental Healer and Transformational Mentor
Annette started teaching transformational seminars in 1999 and began her teaching career in 2002 with Marie Diamond, known for her role in the global phenomenon, The Secret.
Annette became the first certified Master Instructor for the Inner Diamond Meditation and Diamond Dowsing in the Marie Diamond Transformation School and has given Master classes to the students worldwide.
With her experience of more than 15 years of Transformation, she has currently taught more than 1,000 students around the world and consulted and mentored people in more than 20 countries.
Annette has been instrumental in co-producing some of the Marie Diamond product line, including the Diamond Dowsing products and Transformation Essences. Through her own company, Conscious Life Resources, she currently holds the license for the distribution of the Marie Diamond Global products and works with distributors worldwide.
Through years of preparation and study, Annette has attained the unique position of being the one person beyond Marie Diamond who is trained and qualified to activate all of the dowsing products and essences. In partnership with Marie Diamond, she has assisted in developing and expanding the Diamond Systems, with the goal of enlightening more than 500 million people worldwide.
Her background includes training in the field of complimentary health with certifications in massage therapy, cranial sacral therapy, qigong and yoga. Prior to stepping into the field of energy therapy, she held positions in the business world for over 20 years.
Annette's passion is to help people navigate this new world and to help them align with their soul purpose. Through her classes, personal sessions and environmental healing sessions, she helps raise the vibration of personal energy fields and the energy of homes, helping others to access higher vibrational fields within themselves and the Universe. Through a deep understanding and the ability to connect with energy, she guides her clients and students to release emotional, mental and karmic patterns that hold them back from living a life of purpose.

As a Global transformational speaker, she shares deeper wisdom with her audiences and gives them practical tools to begin their journey of change.
Annette currently resides in the Minneapolis, Minnesota metro area with her husband, Tony. Together they have 6 children and 8 grandchildren.
Are you seeking a way to give back to your community and serve humanity, but don't know where to start? Consider checking out the endless Volunteer opportunities at VolunteerMatch. Guaranteed you will find the perfect fit for your gifts, passion and busy lifestyle. Slow down, take a breath and be of service to those in need - Your heart will thank you!



"We are only as good as the path we walk, when no one is looking." - Anonymous


FSIM C3 - Spring Equinox Gathering
Back-Back row: Marc Anderson, Mike Vinup
Standing Back row: Ellen Johnson, Sandy Forseth, Carolyn Vinup, Elaine Anderson, Nancy Robinson, Debbie Miller, Tom Brunmeier
Sitting middle row: Amy Randy, Virgina Skruppy, Rachel Loeslie
Front row:
Cheryl Larson, Antonia (Flipper) Filipiak, Cindy Eyden, (Sonia Ellis missed the photo)
It was a beautiful C3 (C3 is Conscious, Compassionate, Community) evening with our soul-family. Thank you Ellen for leading our group in a powerful EFT tapping session, followed by the releasing burning bowl at our Spring Equinox gathering. And 'Thank You All' for the birthday surprise and helping me make my wish to Heal Ancestor Trauma and Karma a reality. We are in deep gratitude for all that attended to make our house sing in your shining light.
~Namaste, Cheryl - FSIM Ambassador for Community Engagement

"Spring is the season of bringing to light, all the seeds of self that have been waiting over the long winter to burst forth and flourish. Spring brings forth new visions and dreams. It is the time to climb out of the cocoon and spread your wings like a butterfly, as your life force reaches out to the light of the sun. ~Master Chunyi Lin
To post your classes or events in the next
Receiving Your Angel Wings Workshop with Carolyn Vinup
Angel Wings Activation Ceremony, Practice Exercises and Activate three Feng Shui Areas in your Home.
Saturday, April 21, 2018, 9:30AM - 12:00 PM; $54 (Limited to 8 people)
House of Joy Retreat Center
7184 Irvine Circle, Eden Prairie, MN
Register by calling Carolyn at 612-325-5162
Workshop Details here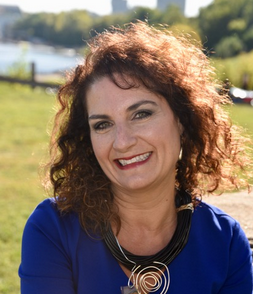 Change Your Space, Change Your Life with Julie Ann Segal
Discover practical ways to de-clutter and adjust your spaces to make them more positive and peaceful.
Saturday, April 21, 2018, 11:30AM-1:00PM; no charge, space is limited
Cambria Gallery on 7th, 625 2nd Avenue S #101, Mpls, MN 55402
Details for Registering here
A Natural H
armony: Feng Shui In The Garden with Elaine Anderson
Understand the elements of a Feng Shui garden. Come to enjoy the family fun at The Garden By The Woods Landscape and Garden's Earth Day Celebration!
11AM - 5PM
Saturday, April 21, 2018, 1:00PM - 2:00PM; FREE;
The Garden By The Woods, 78 West 78th Street, Chanhassen 55317
Set Sail: Online Educational Series
9-Week Program, live component begins April 25
2018 FSIM Quarterly Meetings: (All Open to the public in 2018, Free to members)

Tuesday, July 10, 2018 - FSIM Quarterly Meeting - Speaker: Annette Rugolo
Topic: Dowsing - The Perfect Compliment to your Feng Shui Practice
Tuesday, October 9, 2018 - FSIM Quarterly Meeting - Speaker: Beth Freschi
Topic: Relaxation & Meditation Techniques
Special Events: (Open to the public - Discounted rates for members)
Saturday, May 5, 2018 - Speaker: Rev. J. Tom Hyder, Topic: Explore Your Past Lives
Friday, August 3, 2018 - Speaker: Ralph Dehner, Topic: Face Reading
C3 Circle Events: (Open to the public, Free to All)
Friday, June 22, 2018 - Summer Solstice
Friday, Sept. 21, 2018 - Fall Equinox
Volunteering at Bridging
(All Welcome)
Thursday, September 6, 2018 from 1pm - 4pm - Roseville Warehouse: 1730 Terrance Drive, Roseville, 55113