From Physician to Healer: Lions and Bears and Black Mambas, Oh My!
~ Sarah Bamford Seidelmmann, M.D.
Tuesday, April 16, 2019


The Marsh 15000 Minnetonka Blvd, Minnetonka, MN



Free for members (1.5 CEU Credit)

Guest Fee is $27.00





After two Decades in the study and practice of medicine, I took a three-month sabbatical to search for a way to feel good again. Having witnessed human suffering early in my career and within my own family, I longed for a way to address more than just the physical needs of patients and to live a lighter, more conscious way.
I'll be sharing a bit about my
bewildering vocational shift from physician to shamanic healer. Ultimately, I discovered an entirely different way of healing, one that I had always aspired to.
Sarah Bamford Seidelmann was a physician living a nature-starved, hectic lifestyle until a walrus entered her life and changed everything. She has trained at the Martha Beck Institute and Michael Harner's Foundation for Shamanic Studies, and is author of Swimming with Elephants (Conari Press, 2017) and The Book of Beasties: Your A to A Guide to the Illuminating Wisdom of Spirit Animals. (Souds True 2018). She lives in Northern Minnesota. For more, visit
followyourfeelgood.com
.
Log-in or Sign-up for the New FSIM Website!
We are excited to announce our new FSIM website, renewal process, and Member features (including ability for Practitioners to edit their own online directory profiles). Feng Shui applies to websites, as well as our homes and spaces!
Starting now, all Practitioner, Friend, and Student renewals and CEU-tracking will be done online through your Member account. We recommend signing up now to start recording your CEUs, and to be ready for your renewal. All FSIM membership renewals will now be based on the day you renew NOT one yearly renewal period for all members.
Please contact Michelle Skally Doilney at
website@fsim.org
with questions, or if you would like to set up a time to walk through the initial Log-In process. She can also email you a handy step-by-step handout for the first time you Log In - the only time you will have a few extra steps."
FSIM C3 Circle Spring Equinox Celebration and Bonfire
Friday, March 22, 2019
6:30PM to 9:00PM in Maple Grove
Everyone is Welcome, bring a friend or two, the more the merrier!
~ Hosted by Cheryl Larson - FSIM Practitioner Member
Our FSIM C3 Circle (C3 is Conscious, Compassionate, Community) will be held in Cheryl's backyard in Maple Grove with a gathering around the bonfire, walking the labyrinth and being in circle with your Feng Shui family.
There will be light appetizers and beverages provided, as well as s'mores! Please feel free to bring something to share if you'd like too! We will be outside, so please dress for the weather and bring a folding lawn chair for around the bonfire. Who knows, we might still have snow on the ground, if so we'll move the gathering inside around the fireplace where it will be warm and cozy.

Remember to bring your red envelopes and anything else you'd like to release to the heavens by burning them in the fire!
A Trilogy of Treats at the MN Landscape Arboretum
This past fall I was pleasantly surprised to see several new additions to the arboretum. It was my first trip there in warm weather since 2015. I went with a few friends on one of the hottest days in September with temps in the 80's casting a warm wind on our faces the whole hike through. Just near the end of our walk, we stumbled upon the origami garden, which opened in Sept of 2017. It provided the perfect place to take a rest and meditate in the tranquility of the Peony Pavilion surrounded by water reflecting the sun and welcoming the birds for a bath.
To capture the magnificent moments in the Chinese garden, you'll see me standing next to one of the Qinling Mountain rocks. There are three total
magnificent rocks that symbolize mountains-a special gift from the Shaanxi Provincial People's Government, in central China.
The Bing Dr
agon was breath taking. In Chinese mythology, Dragons are protectors and guardian spirits, Bin
g is a 10-foot tall steel coiled Dragon created by
artist Dale Lewis
of Hastings, MN, who peers at a red gazing ball, which represents the item, person or location being protected.
The tree and shrub exhibit was another magical spot. We found shade from the sun by standing underneath this massive tree where we were able to meditate while standing inside the belly of this beauty. It felt so energizing to gaze up at all the large limbs and branches surrounding us while feeling grounded in the trees massive old roots.
And last but not least, another new favorite feature was the permanent new sculpture garden that boasts 23 world-class massive sculptures of granite, copper, stainless steel and marble. This marks the most dramatic way the Arboretum has expanded its attractions beyond greenery.
I highly recommend taking some time this winter, spring or fall to get out to the Arboretum to experience the magic of nature, art and culture all in one place. The Minnesota Landscape Arboretum is more than 1,200 acres of gardens and tree collections, prairie and woods and miles of trails. As a premier northern garden, the Arboretum was born out of the University of Minnesota Horticultural Research Center and established in 1958, with the Men's Garden Club of Minneapolis, Lake Minnetonka Garden Club, Minnesota State Horticultural Society and other community supporters creating the Arboretum as a gift to the University of Minnesota.
To post your classes or events in the next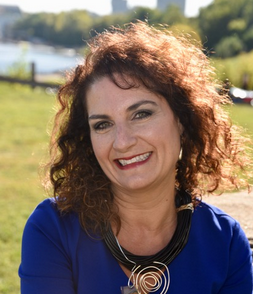 Change Your Space - Change Your Life - A New Class Series with Julie Ann Segal
Decorating the "Fun" Shui Way
Saturday, May 11th, 2019
9:30am - 1:00pm


Designing Your Home and Life With Vision Boards
Saturday, October 26th, 2019
9:30am - 1:00pm


Infinite Possibilities - The Art of Living Your Dreams
2-part class:
Saturday, March 23rd, 2019 9:30am - 1:00pm
Saturday, March 30th, 2019 9:30am - 1:00pm

Health, Wealth & Relationships Workshop
Healthy living starts with your home. Learn tips to create spaces that support your health, increase your abundance and improve your relationships!
Thursday, February 28th, 2019, 6:30pm - 8:00pm
Saturday, March 02nd, 2019, 10:30am - 12pm
Daulton Physical Therapy
1600 Maxwell Drive, Suite 7,
Hudson WI 54016
Monday, March 4th, 2019 6:30pm - 8:00pm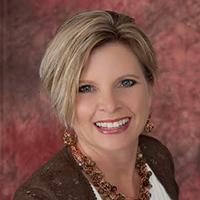 Create an extraordinary life and business and become more VITALLY YOU!

Come join me on the beautiful island of Maui, Hawaii!

m offering a retreat on Maui in November that will have some feng shui components. Specifically, we will be focusing on the 5 elements and engaging in activities and eating foods related to them during the 5 main days of the retreat. There are other aspects as well.
Saturday, November 9th - Friday, November 15th, 2019

Wind and Water Center
Navigate the Voyage Professional Program
Starts Tuesday, March 6, 2019.
It's entirely virtual this year - so they can live anywhere!
2019 FSIM Quarterly Meetings: (Open to the public, free to members)
Tuesday, April 16, 2019 - Sarah Seidelmann, a presentation based on her book "Swimming with Elephants: My Unexpected Pilgrimage from Physician to Healer".


Tuesday, July 16, 2019 - Julie Ann Segal, Vision Boards TBD
Saturday, October 5, 2019 - Chinese Garden Tour with Linda Mealy Lohman
2019 FSIM Special Events:
Tuesday, September 10, 2019 - William Meader, Topic TBD
2019 FSIM Community Circle Events:
Friday, March 22, 2019 - Spring Equinox - Bonfire in Maple Grove, 6:30 - 9:00 pm
Friday, June 21, 2019 - Summer Solstice - Bonfire in Circle Pines, 6:30 - 9:00 pm
Friday, September 20, 2019 - Fall Equinox - Bonfire in St. Paul, 6:30 - 9:00 pm
2019 FSIM Volunteering Opportunities:
Volunteering at Bridging

Tuesday, February 19, 2019, 1:00 - 4:00 pm
Bloomington Warehouse, 201 W 87th St, Bloomington, MN 55420
Volunteering at Bridging

Thursday, August 15, 2019, 1:00 - 4:00 pm
Roseville Warehouse, 1730 Terrace Dr, Roseville, MN 55113